Fêskens Bar
EnjoyBar, quite simply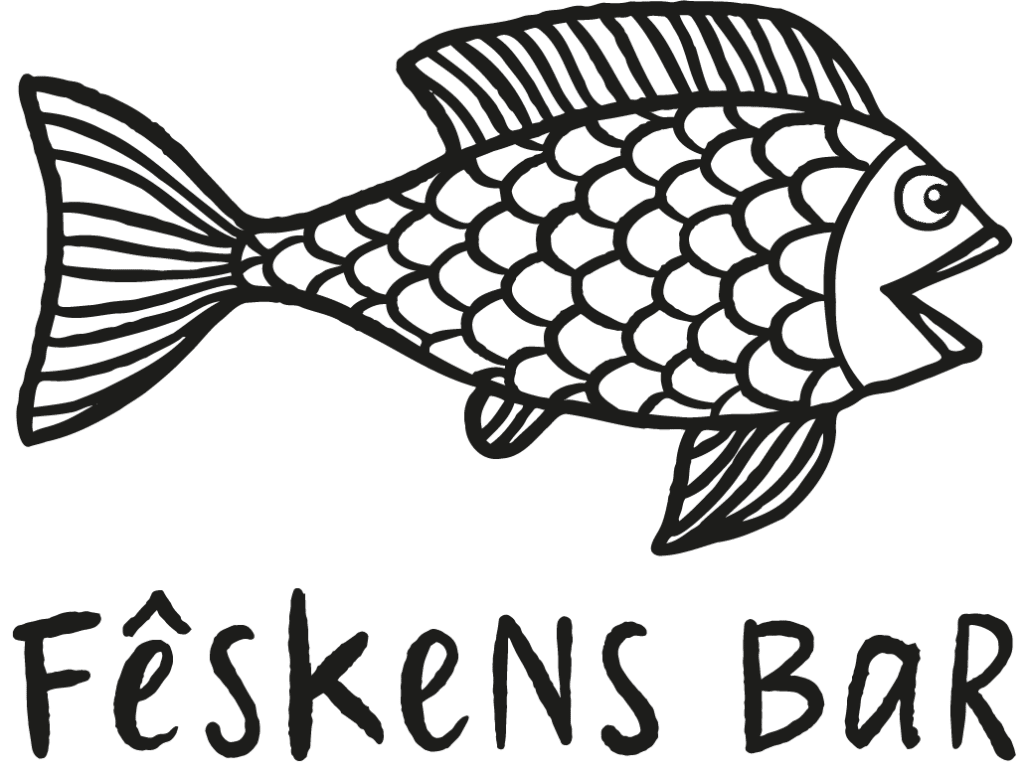 Nice atmosphere with first-class ingredients in a simple bottling. Sit down and enjoy one of our tempting little dishes along with something good to drink. Or if you just want something good to drink. An EnjoyBar, quite simply.
On our menu you will find something for all tastes. How about our good au gratin crayfish or the Russian Combon consisting of sturgeon caviar and Russian vodka.
Always drop-in!
It should be easy to get here – you do not book a table here.
Warm welcome!
Here is our standard menu. The menu is updated weekly. Come on in, take a look and enjoy yourself!
FOOD
A piece of cheese 45:-
Natural oysters 35:-
 Oyster Nana 95:-
 L.A. Gratinated oysters 50:-
A handful of shrimp 165:-
A super nice toast 95:-
 Gratinated crayfish 175:-
Skagen-trout roe-bread 145:-
 Cod buns caviar sauce 155:-
Crayfish-rhubarb-celery 175:-
Fillet of beef-rapeseed-tarragon cream 285:-
Knot-spinach-trout roe 165:-
CAVIAR
Swedish sturgeon caviar 25g 695:-
Ostron Nana 95:-
Kalix roe 30g 295:-
Russian Combo
5g störkaviar + Rysk vodka 2 cl 195:-
Swedish Combo
5g Kalix roe + Hven vodka 2cl 95:-
This error message is only visible to WordPress admins
There has been a problem with your Instagram Feed.