Full solutions with a scent of sea
Usually events can feel challenging to run by yourself. Fiskekrogen arrange all kinds of events with joy, professional catering, full party arrangements for big as well as small companies. We brightens birthdays, openings and help you to accomplish everything important. We have fantastic party venues, but if you rather want it at home we will work that out just as gallant and will be with you through it all.
Event for good results


Catering with silver lining
Sometimes it can feel to much to handle the party by yourself. That's where we come in. Graduation or birthday, small or big companies, buffet or dinner. We find custom-made solutions for memorable moments. We supply the best food, tips for the best drinks, help out with serving staff and take care of the dishes afterwards.
The best businesses are made in a different enviroment. Then you can turn the distractions off, focus on what's important and reach results. We offer fantastic food and drinks here at Fiskekrogen. We can also manage unusual corporate events. Imagine a day at the sea, a confidential business meeting in a secluded room at Fiskekrogen, a bigger conference or team building for a smaller group. We can solve most requests. 
EVERYTHING IS POSSIBLE


We have arranged "full packages" for many years and have infinit possibilities to create unique arrangements. When it comes to food, transport och entertainment we can provide almost everything. Our great chefs and committed staff will be there for you for whatever you need help with. We have beautiful party venues here at Fiskekrogen, but you can also choose something different. Imagine a party in the boathouses at Vinga! Or why not in the scenic Trädgårdsföreningen? Maybe you want a tent in your garden? We can solve it all. Your options becomes infinite with our combined experience and large contact network.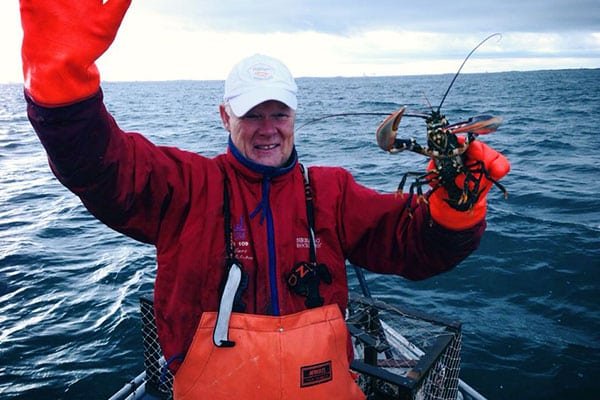 Lobster fishing
THE BLACK GOLD
The lobster fishing starts the first monday after the 20th of September. Join us on an exciting hunt for the black gold. This is a perfect way to invite clients, employees or close friends on a different experience at the sea. You will learn what enviroment lobsters best enjoys to be in, what bait you use to draw them out to the cages and then of course empty the pots.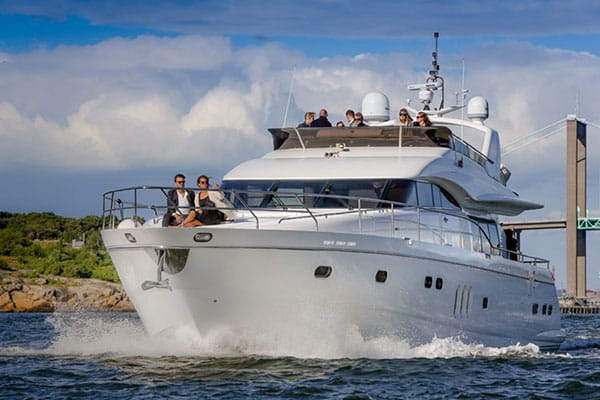 Boat charter
WITH FISKEKROGEN ON BOARD
Suprise your collegaues with culinary experienses on the sea! We pick you up, provides a experienced skipper, creates special menues and gives you a memorable experience in our beautiful archipelago. Perfect for corporate events, weddings or birthdays. For booking, contact us at the number 031-10 10 05 or email us at info@fiskekrogen.se.
Parties & arrangements
SPECIAL OCCASIONS 
Some days are more important than others. They stick in our memories for the the rest of our lives. Days when everything has to be perfect. Graduation are such a day. Birthday party and jubilee as well. Idea, koncept and implementation – everything that is needed for a successful arrangement we will help you with. Entirety solutions from the start to the end. I would dare to say that parties, that's something we can! We have arranged many memorable moments after funerals over the years. Gather around food and drinks in our secluded rooms for a calm moment together.
Cooking
BECOME CHEF FOR A DAY
Develope your cooking skills together with our proffesional chefs! Together we cook a three-course-meal and learn more about the commodities and preparation. Our sommeliers shows you the wines that fits perfect with the food. These cooking courses are excellent as corporate events, team building or just a nice evening with good friends. Minimum 15 people.
Take-away
ENJOY WHEREVER YOU WANT
Take-away is the service for you who want to enjoy great food in your own way. Fiskekrogen offers a wide range of fresh fish and freshly cooked shellfish. You can also choose precooked dishes for both working days or parties. Why not spoil the family with something extra for the Friday evening? We help you with good advices about how to cook your food.
Avoid the hustle in the kitchen and let us do the work. We have produced a catering menu to make it as easy as possible for you. Come by our restaurant and collect your food served at plates. If you want help with everything from table setting to serving and dishing afterwards, we will take care of it.
We need your order 3 days in advance. Minimum 10 people.